Go to your eMail inbox now…

Follow these simple instructions:
In a moment you'll get an email that looks like this: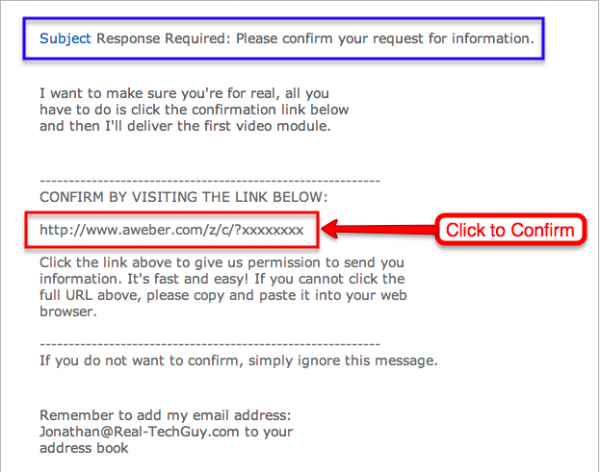 To ensure that you get this important email you should:
1.  Add Jonath[email protected] to your address book (in your email account)
2.  Check your folders to make sure you haven't already received it.
When you get the email make sure to Click on the "Confirmation Link."
After that,
I'll send you a link to the downloads.